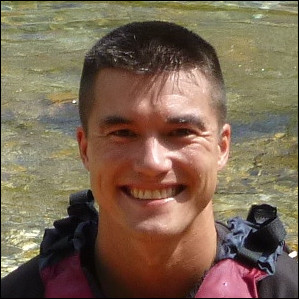 Courses I Teach

Scuba Diver




EANx DIVER




Jr Scuba Diver




Dry Suit Diver




International Diver




Refresher Scuba



My NAUI Bio
Andrew, known as AJ around Ocean Optics / Mavericks Diving, started diving aged 12 and progressed through to assistant club instructor by the age of 15. He became actively involved in the organizational side of running trips, from dive leading to boat coxswain. He has dived many locations around the world, including: Ascension, Australia, Canary Islands, Cayman Islands, Cyprus, Faroe Islands, France, Gibraltar, Greece, India, Ireland, Malaysia, Maldives, Malta, Mauritius, Oman, Portugal, South Africa, Thailand, the UK and the USA.

AJ worked for Ocean Optics on a part-time basis, taking clients through underwater camera systems. His first proper underwater photographs had been taken with a Nikonos V, and previously had used point-and-shoot and disposable underwater cameras. In order to bring him up to speed with the housed SLR systems, Ocean Optics took him to Aliwal Shoal, South Africa, to photograph ragged-tooth sharks. Photographs from this trip were published in Dive Magazine, on the Thomas Cook website, and in the Monty Halls book Dive - The Ultimate Guide to 60 of the World's Top Dive Locations.

Since then, he has returned to South Africa twice, to the Western Cape, to photograph great white sharks. In 2002 AJ became one of probably fewer than 50 people in the world, and possibly the youngest person, to deliberately swim outside of a cage free with great white sharks. In the same year, he was awarded the first European Our World Underwater Scholarship Society photography prize, presented at the Festival Mondial de l'Image Sous-Marine at Antibes, France for a close-up photograph of the head of a great white shark.

He has had photographs published in a number of periodicals, including: 2excess, Asian Diver, Dive, Diver, Families in the South-East, Gibraltar Magazine, London Diver, Maxim, Maxim (Czech Republic), Navy News and UWP Magazine. Andrew has been a speaker at the London International Dive Show, Visions in the Sea underwater imaging festival, and MC of Shark Day in London. He has authored diving articles for 2excess, Asian Diver, Dive International and Diver magazines. Andrew, with the Mavericks Diving (London) team, organised the Diver magazine Buoyancy Challenge which was held in the filming tank at Underwater Studios.

He has dived in a range of conditions for a range or reasons from a garden pond to wrecks in the English Channel, and from recovering equimpent lost overboard in dock to playing tic-tac-toe with kids through the glass at the London Aquarium. Andrew has been an instructor to radio DJs making a world record underwater radio broadcast, as well as for television actors. Recently, Andrew has been freediving with orca in arctic Norway as well as in the Straits of Gibraltar where he has also been freediving with tuna, pilot whales and dolphins.